A few of the 18,000+ companies that trust FMTC






Don't waste
any more of your time.
Affiliates and merchants are limited by the quality of their data and the number of people they can reach. FMTC creates solutions that automate these connections.
Over time, we've gone from a company that offers a datafeed of coupons and deals into a provider of all kinds of content for affiliates.
Access the world's
largest, freshest, and most accurate deal and product databases.
Enterprise Datafeeds
Tap into 130,000+ monetized affiliate deals. Access error-free copy and verified links you can easily integrate into your content.
Learn More
FreshReach®
Monetize product links without applying to individual merchant affiliate programs. Get invited to our monetization platform and take advantage of thousands of deals from our FreshReach® merchants.
Learn More
Custom Content
Get deal descriptions and labels tailored to your style guide. Improve your SEO and provide consistent, outstanding content for your audience without lifting a finger.
Learn More
Leverage the biggest
partner networks on the planet.
FMTC connects you with 14 affiliate networks, giving you access to thousands of merchants in one place. Save time by searching on a single platform for the best coupons and deals. Manage your affiliate relationships efficiently with our easy integration.
See all integrations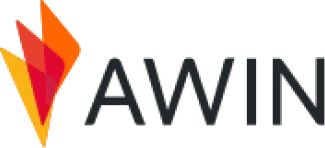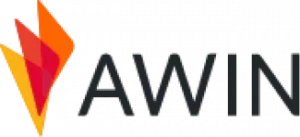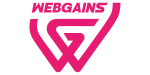 What people are saying
FMTC automates the process of populating coupons pages with affiliate offers, dramatically cutting down your time commitment.
Jeremy Stephison
Groupon Coupons & Groupon Reach Network
FMTC is a highly reliable, trustworthy, and amazing partner that will do whatever they can to help grow our business.
FMTC is a tremendous value for publishers who syndicate a high volume of merchant ads vs. the labor cost of curating a similar volume of ads directly from the networks at a similar level of quality.
Jason South
Rakuten Rewards (formerly Ebates)
FMTC is an invaluable source of curated coupons and network deals. Their staff is quick to reply with thoughtful responses and solutions. FMTC helps Prodege streamline getting deals in front of our members to save them money and help drive additional traffic to the merchant's sites.
FMTC is the go-to solution for online retailer coupons. The coverage and content quality are unmatched.
Adam Gauvin
Capital One Shopping
FMTC is an invaluable tool for Goodshop. Not only is it great for importing and updating offers, but it also serves as a terrific aggregator of merchant information across various networks. It's a big time-saver for keeping track when merchants move to a different network.
FMTC cleans up coupon/deal links and provides them to sites as a data feed. This saves staff, hours and money for their customers plus ensures the deals are accurate which increases conversion and sales. FMTC helps us reach our goals by recruiting more sites to push merchant promotions through their network of members.
FMTC helps streamline the process that we have with our advertisers, where we encourage them to upload offers to our Voucher API. By working with FMTC it encourages our advertisers to engage more in this space, improving overall performance with publishers.
Ryan Burgess
Tradedoubler
FMTC streamlines business operations and processes for large publishers, making it easier for them to work with some of the largest brands on our platforms. They are responsive, proactive, easy, and painless to work with.
Haidrah Burke-Maduemezia
Ascend by Partnerize